Considering Quaid is a successful actor with a seemingly healthy bank account, that's strange - but it's not the strangest aspect of this story.
According to Radar Online, private investigator Becky Altringer says Evi Quaid has a connection to Conrad Murray; yes, the same Conrad Murray suspected of playing a major role in the death of Michael Jackson.
Altringer claims Mrs. Quaid also used the shady doctor to fill numerous drug prescriptions, including one for Demerol, which she allegedly snorts on a regular basis.
"Evi told me she got her Demerol from Dr. Murray and plus another doctor," Altringer told the website. "She told me that she and Michael Jackson had the same doctors."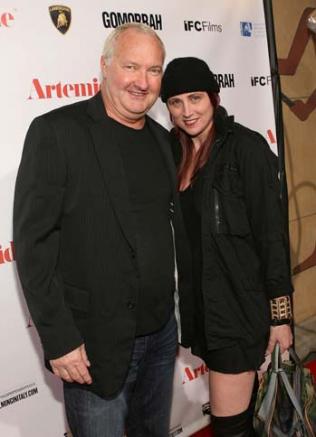 Through the course of her investigation, Altringer reportedly found other pills prescribed to Evi and believes the drugs have led to the woman's erratic behavior; the latest example of which just took place on Friday.
"Evi told me she believed Michael Jackson had been murdered, along with David Carradine, Heath Ledger, Chris Penn and Natasha Richardson," Altringer said. "She thought everyone was out to get her, and blamed everything on 'the Mob.'"
The private eye also alleges that Evi Quaid often beat on her husband, forcing him into a life of alcoholism.
If true, this would place his role in Christmas Vacation in an entirely new light.