SERVINGS India or Bollywood films almost always be found on National TV.

Admittedly, the movies that I was a teenager it was more likely to collect a wider audience than the film production of the last 5 years.

April 2012, TV stations MNCTV back around for the umpteenth time Indian movies old school kind of Kuch Kuch Hota Hai (1998), Mohabbatein (2000), and Kabhi Khushi Kabhie Gham (2001) in the slot during the day. Remarkably, despite having repeatedly graced the screen, the titles are still able to reap a high rating.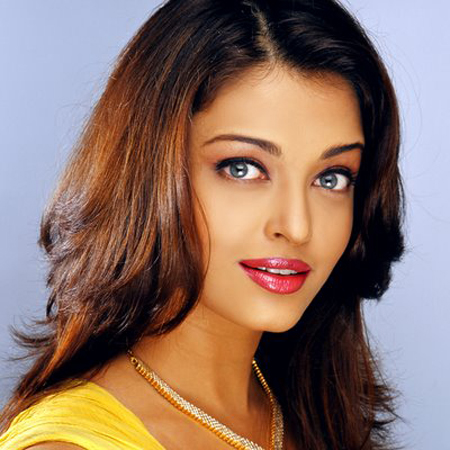 While some new films, such as Ra. One, which aired on SCTV less than 6 months after the release of his country, the rating actually not too special (but also not exactly ugly). In fact, besides the new film starring Shahrukh Khan and Kareena Kapoor was also special because it was mentioned as a trendsetter three-dimensional movie in India. Still need to prove whether the kinds of movies My Name Is Khan, Ra. One, 3 Idiots, Paa, and can Milenge Milenge "eternal" on the screen as its predecessor.

Although almost all TV broadcast Indian film ever, no denying the image of India as the publishers are closely attached to the TV MNCTV. When his name was TPI (Indonesian Education Television), the person to be a TV Pilem often memelesetkannya India.

In the early era of the 90s, TPI is introducing the people of Indonesia in India range of serial Mahabharata and Ramayana. Bollywood films also starring Govinda old school or Sridevi. TV RCTI and SCTV such as TPI followed by running out of Bollywood films in the morning or afternoon slot.

Indosiar dignify India by signing him to a movie primetime slot, in 1999 or early 2000's. Every Saturday at 19.30, Indosiar broadcast premiere (first aired on TV Indonesia) Bollywood films. Kuch Kuch Hota Hai, Mann, Mohabbatein, Kabhi Khushi Kabhie Gham, first aired in this slot.

Other TV stations do not want to lose. Every Friday night, RCTI fill primetime slot with Bollywood Gold Screen. One title that premiered here is Dil Hai Tumhaara.

SCTV did not miss. Every Wednesday night, Bollywood Gala presents new titles. The film Mujhse Dosti Karoge Indonesia TV viewers behave in this slot.

Bollywood fever in the current national TV screen does not segencar first. Only MNCTV and SCTV are still active in the past year showing Indian films.

Here we have written 10 films that although India had played many times and I was a teenager still often broadcast on national TV. This list is not going to show quality, but rather on the existence of films that despite a dozen years still prevail on the screen.

10. Koi Mil Gaya
Koi Mil Gaya (2003) is often touted as Bollywood's first science fiction film which is then made into a trilogy. The film is to pair Hrithik Roshan and Preity Zinta, and the senior actress Rekha. The story of a young man (Hrithik) mental retardation often become the butt of his friend. Until one day, he met an alien who turned it into a powerful, intelligent, and popular among his friends. Not only aired a few times, this film also has been adapted by several soap operas.

9. Mann
Romance drama is played nicely by Aamir Khan and Manisha Koirala. Karan Dev (Aamir) and Priya (Manisha) is already having a wife / husband. But when Priya and Karan Dev met on a cruise, the two fall in love. When Dev Karan and Priya had left their partners, Priya amputated in an accident that caused it and not daring to meet Dev Karan. This is where love both of them re-tested. In addition to the blue confuse the story, viewers will remember that one of the 1999 soundtrack to the film production entitled "Tinak Tin Tana". This song was mentioned adaptation of Malay pop songs "The Only Medium-Medium" popularized Iwan.

8. Dil Se
Initially the film production in 1998 was not very popular in Indonesia screen. After the Norman Kamaru with uniform briptunya upload-Chaiyya Chaiyya lipsync dancing, one of the soundtrack to Youtube, so curious people of Indonesia. MNCTV was broadcast in the primetime slot last year. Dil Se about a reporter named Amar (Shahrukh Khan) who got a job interview Meghna (Manisha Koirala), a member of a terrorist group based in northern India. Meghna secretly attracted to Amar.
Felt his life threatened by terrorist groups, Amar returned to Delhi and her parents arranged marriage with Preeti (Preity Zinta). Amar did not know Meghna caught up to Delhi.

7. Chupke Chupke Chori Chori
Life partner from among the Raj (Salman Khan) and Priya (Rani Mukherjee) first look perfect. Until one day, Priya miscarriage and otherwise could not get pregnant again. They agreed to find a surrogate mother, Madhu (Preity Zinta). The conflict began. Of Priya who do not know that a prostitute Madhu, Madhu is secretly in love with Raj, Madhu is discouraged to give up her baby for the Raj, Priya. In India, the film is referred to as the first film raised the issue of surrogate mothers who are considered taboo. Some scenes in the film production is also accused of plagiarizing 2001 Pretty Woman. There are also some of the soap opera that tells the story about a surrogate mother who suspected this film adaptation.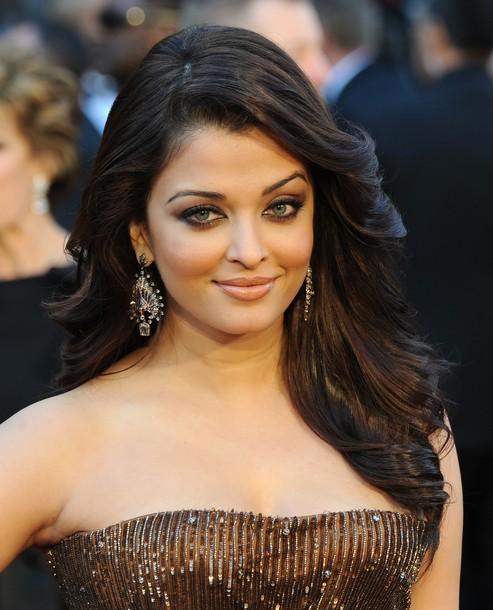 6. Kaho Naa Pyaar Hai
The film won the best film version of the Filmfare Awards and the International Indian Film Academy (IIFA) Awards. Kaho Naa Pyaar Hai also went on to become the most watched films in India in 2000. Tell about Rohit (Hrithik Roshan) is transformed to a mechanic so well-known singer. Ahead of the concert, Rohit witnessed the murder. He fell into a ravine while trying to escape from the pursuit of the murderer. Sonia (Amisha Patel), Rohit lover, shocked by the tragic departure of Rohit. His father sent him to New Zealand to meet her cousin, in order to forget Rohit. There, Sonia meets Raj (Hrithik Roshan), a man very similar to Rohit. Film production in 2000 is still able to occupy the top 10 TV shows most watched when it aired in MNCTV year. Hrithik-Amisha chemistry here is good.

5. Mujhse Dosti Karoge
Starring three famous artists. Raj (Hrithik Roshan), Pooja (Rani Mukherjee) and Tina (Kareena Kapood) are best friends since childhood. But as a teenager, Raj moved to London to follow his father's work. Raj makes Tina promise to communicate via e-mail every day. Tina is busy will forget his promise. Pooja always reply to e-mail the Raj, wearing Tina e-mail account. Raj loves Tina, while the likes Pooja Raj. How shall the end? In addition to the commercial story, the songs were quite popular here, particularly "Mujhse Dosti Karoge" and "Oh My Darling". The end of April 2012, when reruns during the day, the rating has been able to penetrate 20 percent.

4. Dil Hai Tumhaara
Shalu (Preity Zinta) have never felt love Saritaji (Rekha), his mother. Saritaji just love Nimmi (Mahima Chaudhry), Shalu's brother. Shalu Saritaji hated because it was not her biological child tomboy. Shalu is the son of the deceased husband Saritaji with their mistresses. Conflicts arise when Shalu and Nimmi both like Dev (Arjun Rampal), the young graduates of U.S. universities. Shalu Dev prefer, but of course Saritaji warned to leave Dev Shalu by Nimmi. The film tears are also a weapon booster rating. When reruns during the day, the end of April 2012, sharenya able to penetrate 25 percent and 15 great entrance. After they were aired repeatedly.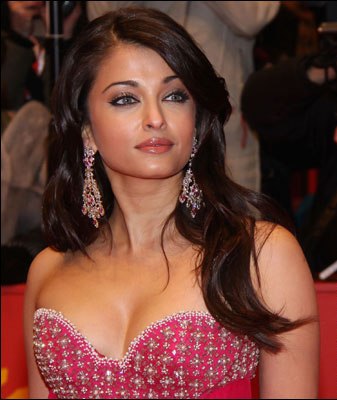 3. Mohabbatein
The film, starring Bollywood mega star. Amitabh Bachchan, Shahrukh Khan, Aishwarya Rai and met in the 2000 production of this movie. Talked about life at university Gurukal, who managed Narayn Shankar (Amitabh Bachchan). Narayn really hope the students discipline, respect and honorable tradition. He forbade students on campus dating. Courtship caught, will be issued. In contrast to Narayn, music teacher Raj Aryan (Shahrukh Khan) is actually glorifying love. It even supports students who fall in love. Of course this is a conflict between Narayn-Raj. Until it was revealed that Raj had also Gurukal student who falls in love with Megha (Aishwarya Rai), the only child Narayn. Narayn then dropped out Raj. These events make Megha suicide.

2. Kabhi Khushi Kabhie Gham
A touching story, with the mega star players from different generations. Film production in 2001 was succeeded in uniting the Amitabh Bachchan, Shahrukh Khan, Kajol, Hrithik Roshan and Kareena Kapoor. Rahul (Shahrukh Khan), a family of adopted children are choosing to marry Anjali (Kajol), women of the middle class. Yash (Amitabh Bachchan), his adoptive father, have the heart to evict Rahul. Nandini (Jaya Bachchan) off the departure of his son with tears. Ten years later, Rohan (Hrithik Roshan), Yash-Nandini biological children have grown up. Of investigations, Rahul and Rohan know that Anjali is now living in London. This young man is determined to reunite his family scattered.
Despite the long duration, 211 minutes, the TV audience we were treated as if she never tired of this story. In fact, many of the protest if the TV stations to cut certain scenes so long duration.

A. Kuch Kuch Hota Hai
Kuch Kuch Hota Hai break standard arguably India's previous films exist. Seizure of property is not drama, not mystical, not too good cop movie Vs. criminals such as Bollywood movies that fill the screen on national TV every morning. Initial segment of Kuch Kuch Hota Hai tells a love triangle between Anjali (Kajol), Rahul (Shahrukh Khan), and Tina (Rani Mukherjee) in college. Dress style and atmosphere of the campus made very westernized. The plot was rolled sweet, you could say there is no antagonist in this film.
In 1999, Kuch Kuch Hota Hai had received eight awards in the event the Filmfare Awards.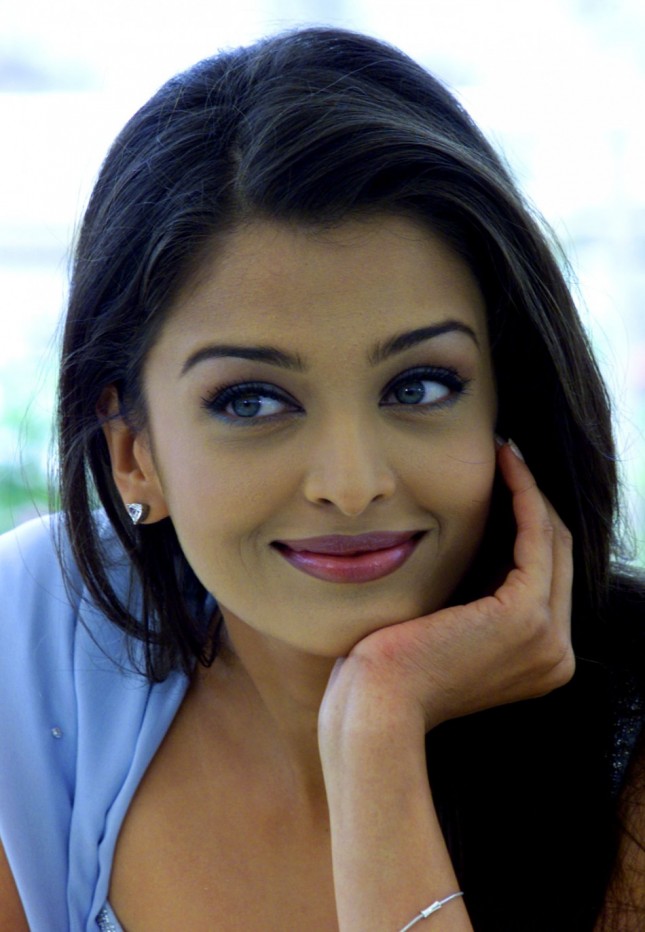 This entry was posted on at 12:22 AM and is filed under aishwarya rai actress. You can follow any responses to this entry through the RSS 2.0. You can